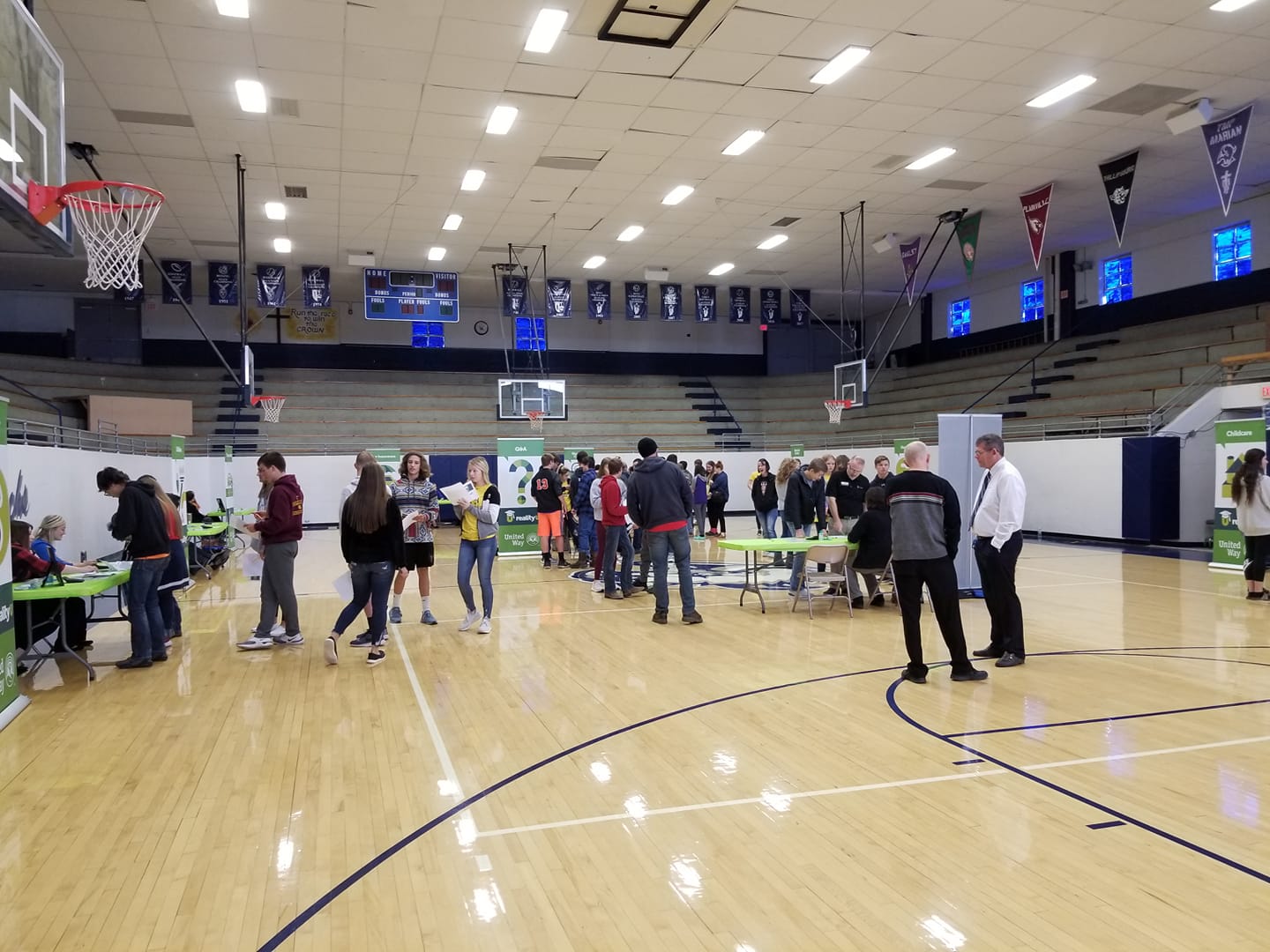 Reality U 2023 Dates:
Hays Middle School - Thursday, April 6, 2023 (8:30am - 3:00 pm)
United Way is proud to bring the Reality U program back to Ellis County for 2022!
Reality U is a one-day financial literacy event for students in high school and middle school designed to help them understand some of the "realities" involved in preparing for an employable future and adulthood. Students undergo a 75-minute interactive and engaging personal finance simulation. 
The program starts out with a short survey for the students asking what they want to be when they grow up, if they envision themselves married, or having kids, and their current GPA. This information is plugged into a program and each student is given a life situation at age 26. With GPA being considered, not every student will have their dream job. If they want to be a doctor, but don't have the grades to get there, they may still be in the medical field, but not as a doctor.
The students then go to pay their monthly bills at the booths set up in the gym. They will have to purchase a car and car insurance, medical insurance, a home, pay utilities and childcare, and get a cell phone & internet plan. They each also have to the Chance booth, where with the roll of the dice, they may break a leg or pick up an extra shift at work. There is a Q & A booth for students to go to if they get into a bind and need help budgeting for the month.
As they go through the simulation their high morale shifts into a nervous haze as they begin purchasing monthly expense and see how much they cost for the first time in their lives. Halfway into the program many students must stop and rethink the decisions they made to make it to the end without going negative. They have the option to return to booths to change their purchases for more affordable options or pick up an extra job to meet their needs. Many must sacrifice personal luxuries to support their families.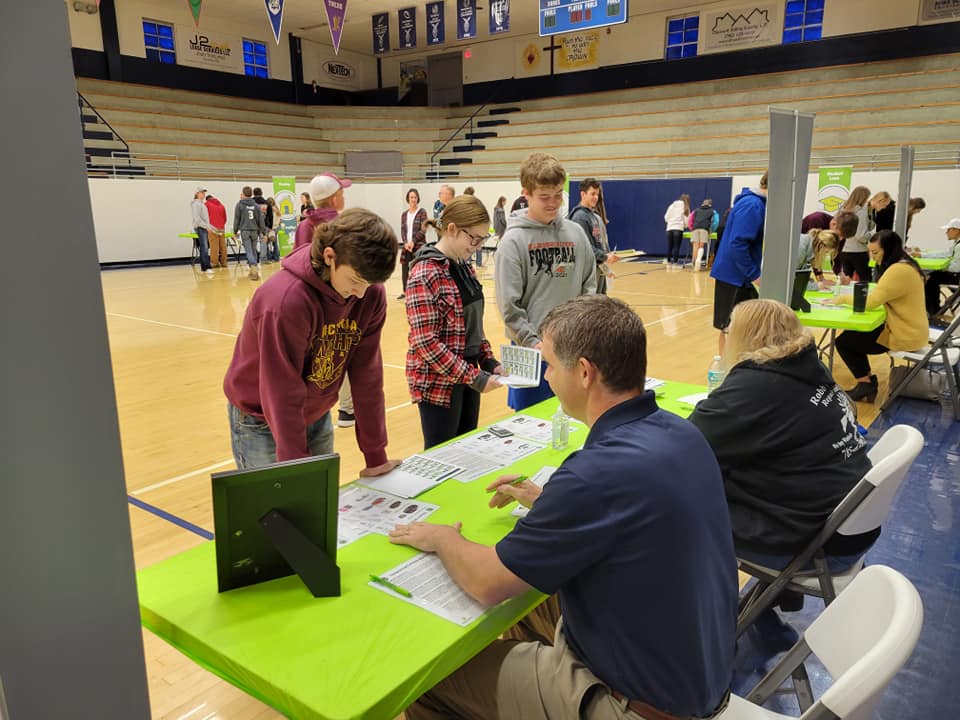 Thank you to last year's Reality U Sponsors for making this event possible!
Nex-Tech Wireless
Nex-Tech
Sunflower Bank
Midwest Energy
Adams Brown CPAs
Golden Plains Credit Union
Golden Belt Bank
Walmart Hays
Bank of Hays
Eagle Radio
Gorham State Bank
Wonder Woman League